Anti-inflammatory Juice Recipe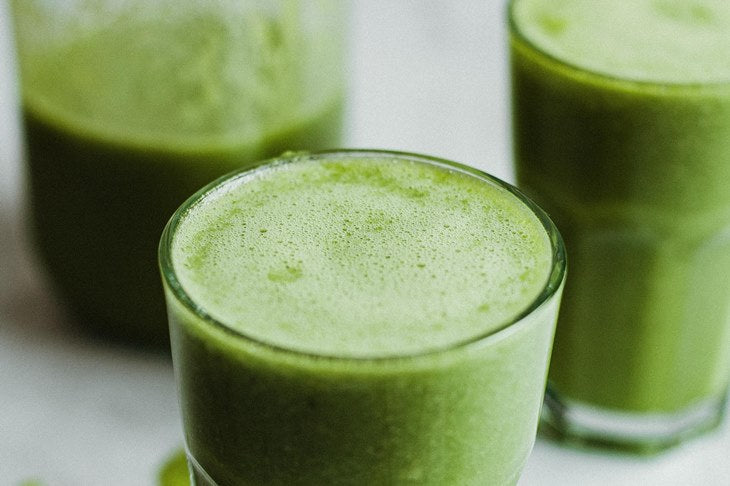 Some of the best anti-inflammatory drinks are fresh, natural juices you can make at your own home. Juicing is very popular, but it's important to use the right combination of ingredients, depending on your goal.   
Pineapple is an absolute favorite when it comes to anti-inflammatory properties. You've probably heard this one before due to pineapple's rich bromelain content.

Ginger is proven to have anti-inflammatory and antioxidant properties, and it's even been reported it helps with muscle soreness after a workout. 
Green apples, besides adding delicious flavor just like pineapple, are a great source of quercetin which is a natural anti-inflammatory. 

Lemon which is low in sugar has been reported to help with inflammation regarding arthritis. You can even use it whole, peel included. 
This anti-inflammatory cold-pressed juice is so full of beneficial nutrients and enzymes that it will feel like you're taking an anti-inflammatory juice shot with each and every sip.
Ingredients
4 celery stalks

½ cucumber

1 cup pineapple

½ green apple

1 cup spinach

1 lemon

1 knob ginger
It's recommended to consume immediately after juicing.
Dec 31, 2021

Category:

Juice Recipes
Comments: 0