Berry Delicious Cold Press Juice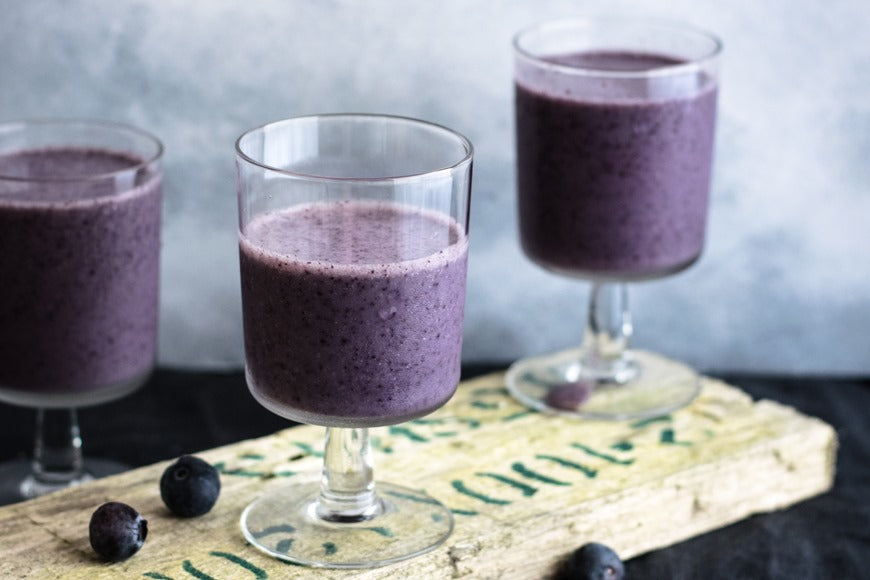 If you're looking for a delicious and healthy juice recipe, look no further than this bright and flavourful blend of raspberries, blackberries and blueberries. Not only is this juice packed with flavour, but it's also loaded with nutrients and antioxidants. 
Raspberries are a great source of fibre, vitamins C and B, and manganese. Blackberries are rich in vitamin C and fibre. Blueberries are an excellent source of vitamins C, K, and potassium and fibre. 
Combined, these berries make for a seriously nutritious juice that's perfect for a quick breakfast or snack. Go ahead and indulge in this delicious and healthy drink. Your body will thank you for it!
Ingredients
1 cup of raspberries
1 cup of blueberries
1 cup of blackberries
2 apples, sliced
Preparation
Wash the fruit thoroughly, core and dice the apples into medium sized pieces. Juice the fruit in order written above. Stir it well before serving. We recommend adding a little ice to the prepared juice and serving it cold. Bon appetite!
Apr 16, 2022

Category:

Juice Recipes
Comments: 0