Mint Sunshine Juice Recipe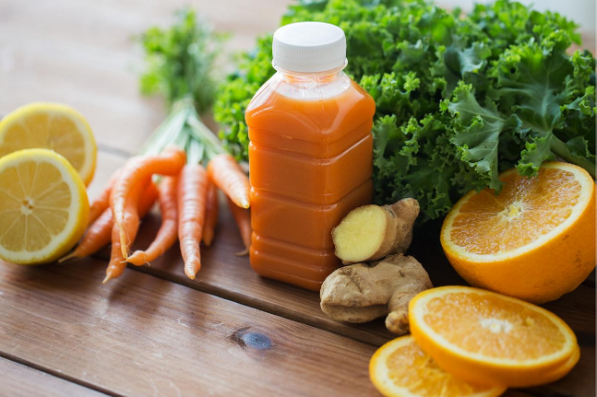 MINT SUNSHINE JUICE RECIPE
A refreshing juice that is perfect for relaxing in the garden on a warm Sunday afternoon. Combining the refreshing taste of mint and the fiery taste of ginger will excite the taste buds. Oranges and carrots are high in vitamin C which is good for the skin and immunity. Need any more reasons to make this juice? It is highly recommended to use a cold press juicer while making this fantastic recipe.
Ingredients
Preparation
Peel the oranges, remembering to leave the white pith on as this is where the majority of the nutrients are to be found.
Juice the oranges, carrots, ginger, and gorgeous mint. Pour the juice over ice and enjoy!
Apr 17, 2018

Category:

Juice Recipes
Comments: 0