My Revitalisation Juice cleanse
Welcome to Naturopress
Welcome to Naturopress, your go-to source for delicious and nutritious cold press juice cleanses delivered to Sydney, Melbourne, Adelaide, and ACT. We understand that life can be hectic and it's not always easy to maintain a healthy lifestyle. That's why we've created a range of cleanse programs specifically designed by our team of nutritionists to help you reset, rejuvenate, and revitalize your body.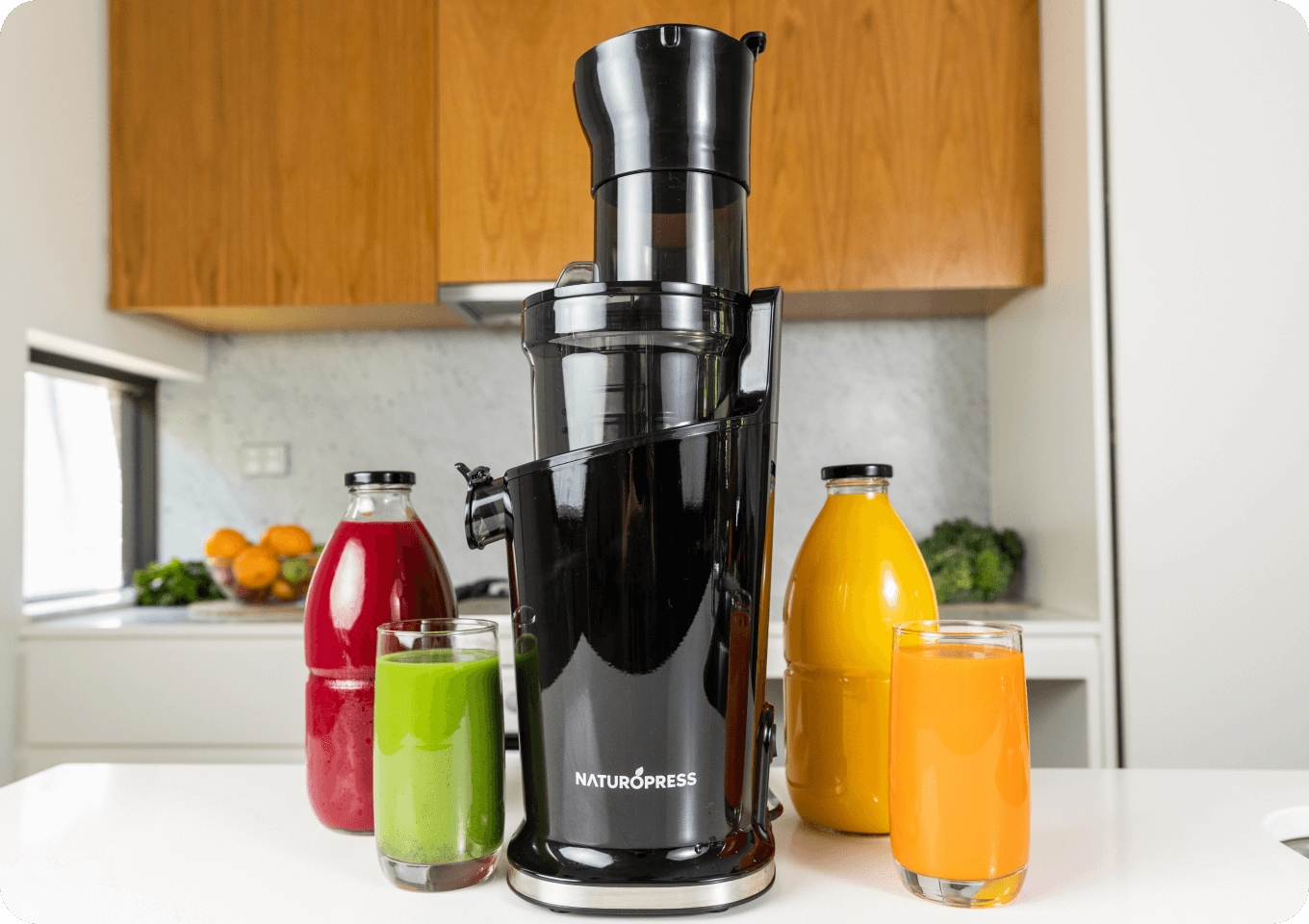 01
Introduction Of Cold Press Juice Cleanse
Introducing Our Cold Press Juice Cleanses At Naturopress, we believe that cold pressed juices are the best way to get all the nutrients and vitamins your body needs. That's why we only use the freshest, organic fruits and vegetables in our juices, which are then cold pressed to preserve their natural goodness. Our cleanse programs are carefully crafted to provide a balanced blend of nutrients and support your body's natural detoxification processes. Plus, all of our products are free from added sugars and preservatives, so you can feel good about what you're putting into your body.
02
You customise your Cold Press juice
Customise Your Cleanse with Our Nutritionists We understand that everyone has different nutritional needs and preferences, which is why we offer the option to customise your cleanse with the help of our nutritionists. Simply select the customisation option and we'll be in touch within 24-48 hours to begin the process. Our team can help you choose the perfect cleanse program to meet your specific needs and goals, whether you're looking to lose weight, boost your energy, or improve your overall health.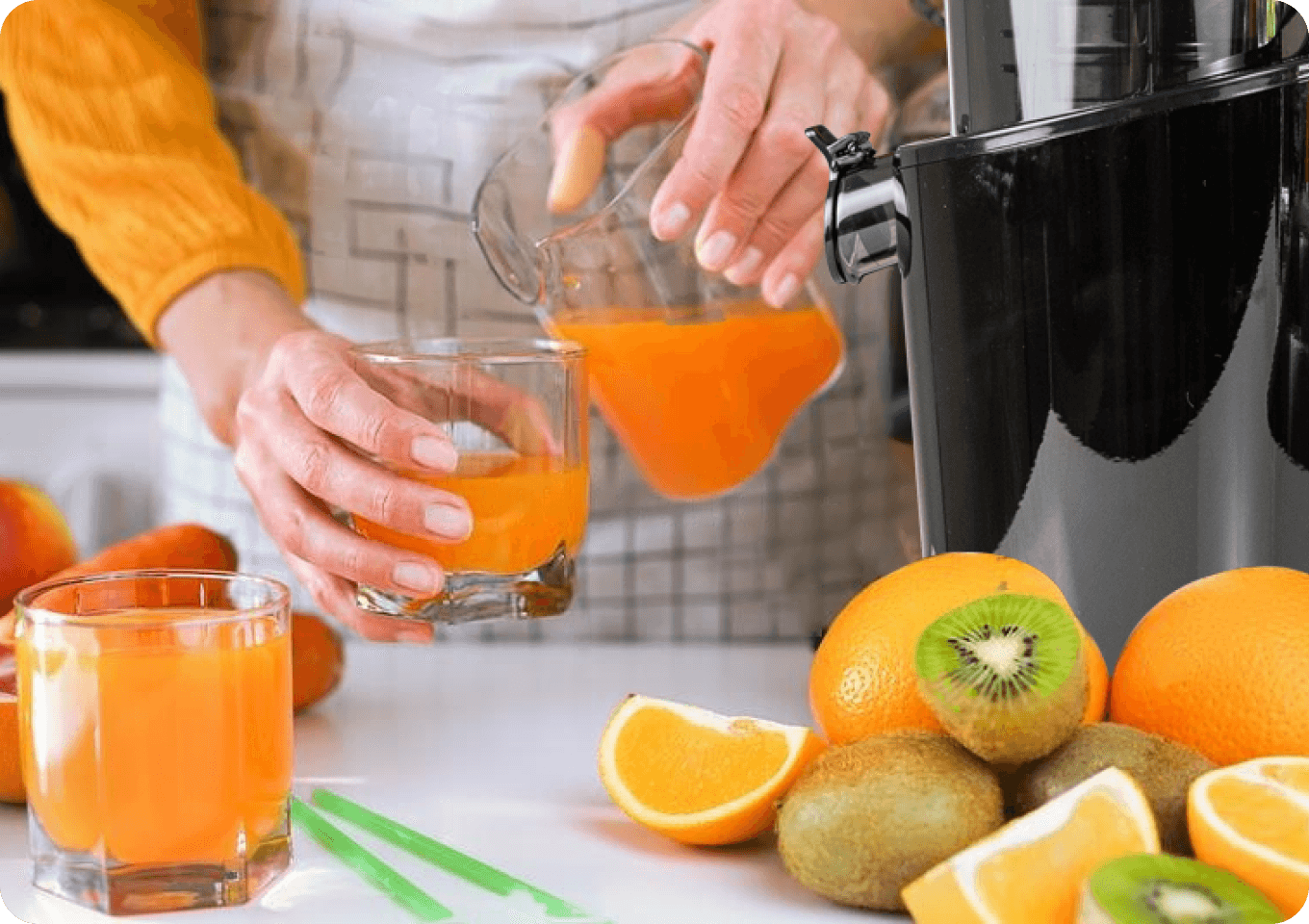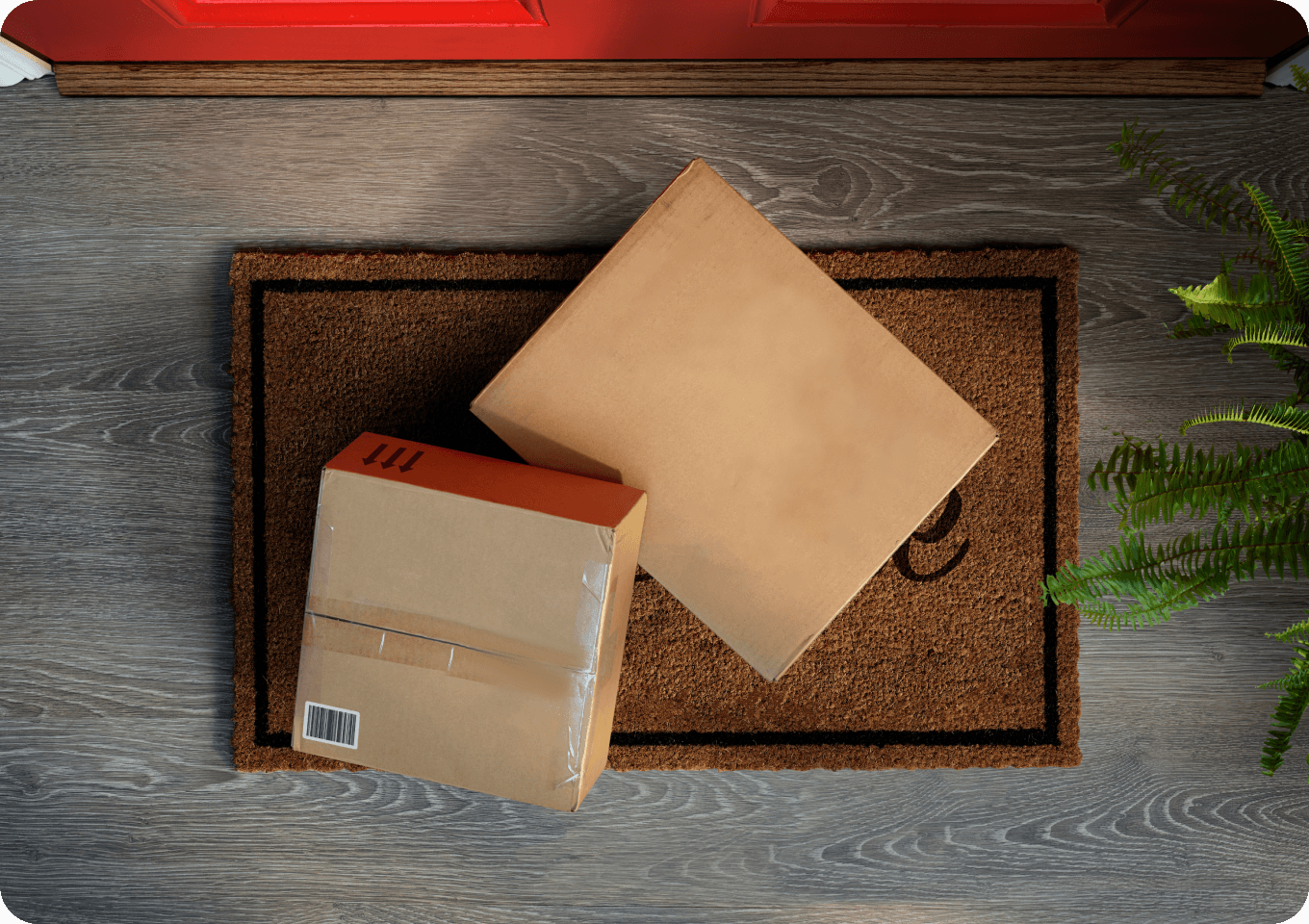 03
We do delivery and pickup options for you
Convenient Delivery and Pickup Options Naturopress makes it easy to get your hands on a cold press juice cleanse. We offer delivery in the Sydney, Wollongong, Newcastle, Central Coast, and Adelaide metro areas, or you can pick up your order at any of our stores. Please note that Melbourne delivery is only available on Wednesdays, and pickup is not available in this location.
04
Our products are freshly prepared with no added preservatives
As our products are prepared fresh with no added preservatives, orders with more than three days between pickup/delivery will be split into two or three day increments to ensure maximum freshness. Our team will work with you to determine the best pickup/delivery schedule based on your cleanse pack and the availability of our stores.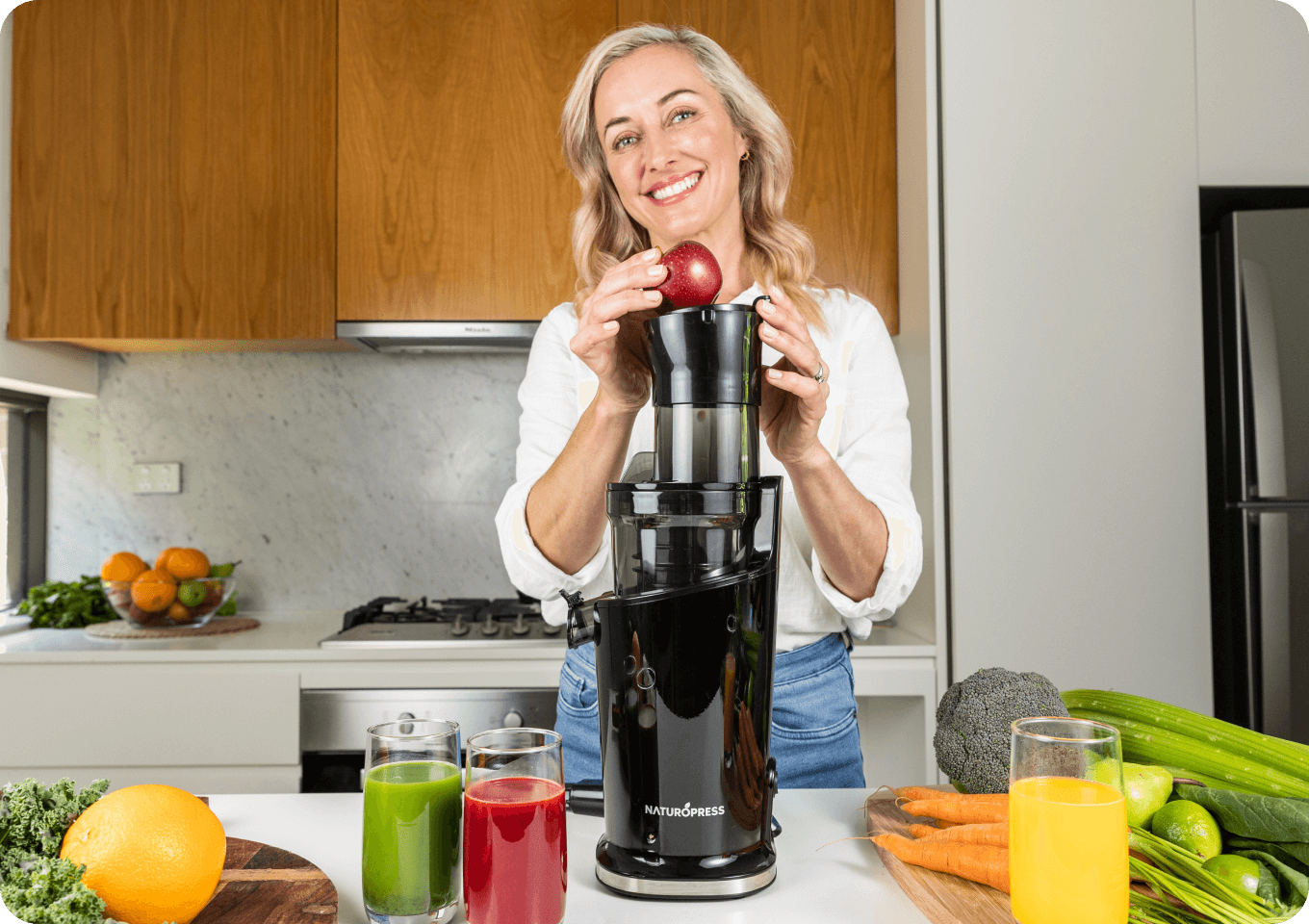 05
Get Started on Your Journey to Better Health Today!
Get Started on Your Journey to Better Health Today If you're ready to start your journey to better health, Naturopress is here to help. Our cold press juice cleanses are packed with nutrients and vitamins to support your body and provide the energy you need to live your best life. Whether you're in Sydney, Melbourne, Adelaide, or ACT, we've got you covered with our convenient delivery options. Visit our FAQs or contact us if you have any questions, and get ready to rejuvenate and revitalize with Naturopress!
FAQ
How long will my products last?
Our products will stay fresh for 3 days if stored correctly in the refrigerator. If you order a 5, 7, or 9 day cleanse, we will make 2-3 deliveries to ensure that you receive fresh products. If you are picking up in-store, you should pick up your products every 2-3 days.
What should I do if I have food allergies?
If you have any allergies, please contact us online and we will do our best to accommodate you. This may include modifying recipes to exclude certain ingredients or swapping products. However, please note that there is always a chance of cross-contamination as all our products are prepared in the same location.
Why is my juice "low tide"?
It is important to shake each drink before consumption. All our products are natural, preservative-free, additive-free, and contain whole fruits and vegetables. Natural ingredients can vary slightly depending on growing conditions, so your drink may not look the same as it did previously. This is normal and does not affect the nutritional benefits of the drink. Some green vegetables contain more saponins and insoluble fibre, which can cause froth to form and settle over time, making your drink appear "low tide". Please note that all our drinks are filled to the maximum when they are made, so this is just a natural settling process.
Why do you offer raw soups?
Our raw soups contain digestive enzymes and heat-sensitive vitamins that cooked soups do not. They are also high in fibre and low in calories, making them a healthy option, especially during a cleanse. You can enjoy them cold or slightly heated. If you prefer, you can add a little salt, pepper, and/or chili flakes for added flavour.
I lose weight during a juice cleanse?
Juice cleanses can be a good way to reset your body and kick bad habits. Most people notice some weight loss (if they have excess weight) and reduced bloating and abdominal heaviness after completing a juice cleanse. Restricting calories allows your digestive organs to rest while still providing your body with the nutrients it needs. If you are looking for slow, sustainable weight loss, we offer a 5:2 Fast Diet program that includes juice for 2 days per week. This program is designed for long-term, sustainable weight loss and may require months of calorie restriction depending on your weight loss goals.
Will I feel hungry during the cleanse?
Our cleanses are designed to keep your appetite at bay while providing sustained energy. However, if you are used to overindulging and eating large portions, you may feel a little hungry. It can often be a matter of mind over matter, and the hunger should pass. Try drinking water, going for a walk, calling a friend, or finishing a work project to help distract you. The longer you cleanse, the easier it becomes as your body quickly adapts and adjusts. The first few days are usually the most challenging. If you need to snack, choose clean, raw foods such as in-season fruits and vegetables.
Is cleansing right for me?
Most people can benefit from regular juice cleansing. This includes people who have had a big weekend and want to reset, as well as those who are already fit and healthy. Cleansing for a few days is generally safe, but if you are planning a longer juice cleanse, you should consult a healthcare professional if you are pregnant, diabetic, post-surgery, fructose intolerant, or pre-pubescent.
What if I love coffee?
If you are a big coffee drinker, it can be helpful to wean yourself off caffeine a few days before starting the cleanse. Store-bought coffee tends to have higher caffeine levels than coffee made at home or in the office. During the cleanse, you will be avoiding caffeine except for small amounts in the My Vitality program. If you experience caffeine withdrawal symptoms during the cleanse, you can try having a cup of green or black tea (like English Breakfast) to help alleviate the symptoms.
How much water should I drink during the cleanse?
It is important to stay hydrated with water during the cleanse to help your body flush out toxins. We recommend drinking around 2 liters per day for women and 3 liters per day for men (more if you are exercising or it is hot). Remember to sip slowly and consistently throughout the day to stay hydrated at the cellular level.
Can I exercise as usual during the cleanse?
Listen to your body and avoid high-intensity, long-lasting exercise. We recommend doing 30 minutes of light exercise per day during the cleanse, such as gentle yoga, easy walking, or light weight lifting to stimulate lymphatic flow and help move toxins out of your body.
How will the cleanse affect my bowel movements?
Our blended juices retain all the fiber of the whole fruits and vegetables, which can help normalize bowel movements. Some of our cleanses also include meals and snacks that are high in fiber. If you are prone to constipation, the cleanse should help alleviate this. Remember to drink plenty of water throughout the day and increase gentle exercise to keep things moving. If you are prone to diarrhea, the fiber in the cleanse should help firm up watery stools.
How do I place an order online?
To place an order online, browse through our menu and add the items you want to purchase to your cart. When you're finished shopping, click on the cart icon ( ) at the top-right of the page and you'll be taken to the checkout. You can choose to pickup your items or have them delivered. Fill in the required information and click the "checkout" button to complete your order.
Is there a minimum amount I have to spend?
Yes, there is a minimum order requirement for delivery ($50) and pickup ($15).
Can I cancel my order once it's submitted?
If you need to cancel your order, please contact us. Please note that we are unable to provide refunds for changes of mind on online purchases. However, if you contact us at least 1 day before your products are scheduled to be made, we may be able to exchange your products at our discretion.
How do I earn points?
If you are already a member, we will automatically credit your account with the points for your order using the email address you provided on the order. There's no need to log in first. If you are not yet a member, we will contact you about joining after you place an order. If you join (for free), you will still receive the points for the order you just placed.
How do I spend my points?
You can spend your points at any of our stores, or contact us (via the web chat or contact form) if you want to use them online. We will send you a code to the value of your points that you can use during checkout
How can I pay for my order?
During checkout, you will be able to enter your payment details. We accept VISA, MasterCard, PayPal, POLi, and Afterpay. You can also use points accumulated from Juiced Life purchases if you have enough.
Do you offer refunds?
Please refer to our refunds page for more information on refunds.
Can I have my products delivered to me?
Yes, we offer delivery in the Sydney, Wollongong, Melbourne, and Adelaide metropolitan areas, as well as the Coastal Illawarra region. You can choose your area and preferred delivery day at checkout. If you order multiple cleanses or products at the same time, they will be delivered together. If you need them delivered separately, you must place separate orders. More information can be found here.
Can I have cleanses delivered to me?
Yes, we also deliver cleanses. Please keep in mind that due to the perishable nature of our products, we may need to make multiple deliveries. A one or three day cleanse requires only one delivery, while a five day cleanse requires two deliveries and a seven or nine day cleanse requires three deliveries. The shopping cart will calculate this for you automatically. More information can be found here.
What days and times do you deliver?
Delivery days and times vary based on location and the store fulfilling your order. When you place your order, you will be able to choose from available delivery dates. We will send you an SMS the morning of the delivery with the expected delivery time. If you have any requests, please include them in the notes at checkout. We will do our best to accommodate your request, but we cannot guarantee it. External factors such as weather, traffic, and freight may affect delivery time. If your delivery is to a work address, please let us know in the notes to ensure delivery during business hours. It is helpful to include the name of the business and any other relevant information to avoid confusion for the drivers.
What if you deliver when I'm not home?
If you are not home at the time of delivery, we will leave your products and an ice pack inside a cool bag at your house at your own risk. The products are raw and unpasteurized and must be kept cool
Subscribe For Juicy Tips And Recipes