Alkaline Breakfast Ideas: How to Start Your Day the Alkaline Way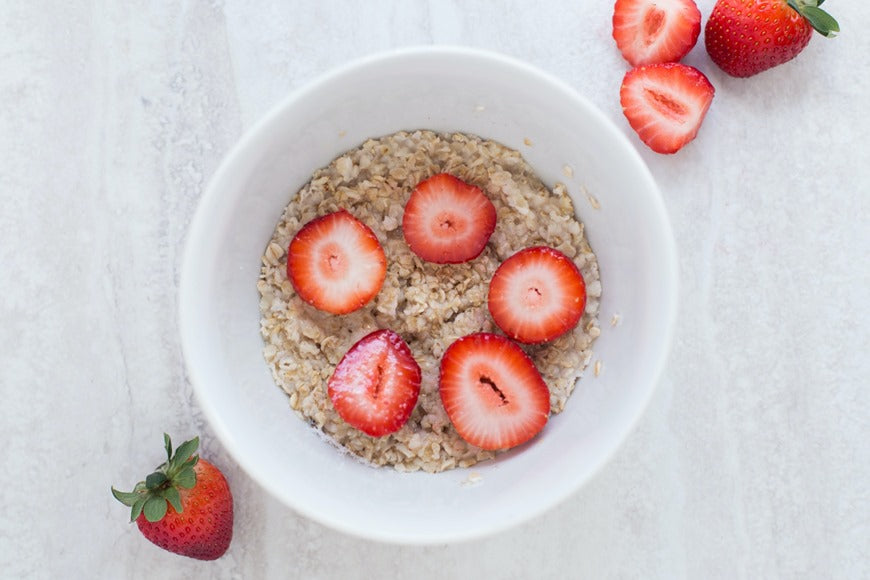 If you're looking for alkaline breakfast ideas, you've come to the right place! In this blog post, we will share some of our favourite delicious alkaline breakfast recipes for a healthy and alkaline start to your day. Alkaline breakfasts are a great way to give your body the nutrients it needs to function at its best. And best of all, they are delicious and easy to prepare!
Starting Your Day With Alkaline Coffee or Tea
One of the best ways to start your day an alkaline way, is of course with a cup of alkaline coffee or tea.  Alkaline coffee and tea are great for your health and can help to alkalize your body. They are also rich in antioxidants and other nutrients that are essential for good health. If you are not a coffee or tea drinker, you can also start your day with a glass of alkaline water.
If you want to know more about how and why you should make alkaline coffee click here to find out more.
Alkaline Breakfast Ideas
A healthy alkaline breakfast is one that contains alkalizing foods that will help you maintain a healthy pH balance throughout the day. Alkaline breakfast foods that make great additions to any breakfast meal include oatmeal, fruits and vegetables, quinoa, and yoghurt.
These foods are not only alkalizing but they are also packed with nutrients that will help you start your day off right. Additionally, try to avoid acidic foods such as coffee, tea, and alcohol as they can quickly offset the benefits of an alkaline breakfast. By following these tips, alongside drinking alkaline water, you can be sure that you are getting the most out of your alkaline diet.
Alkaline Green Smoothie
One of our favourite alkaline breakfast options is a green smoothie. Green smoothies are packed with vitamins, minerals and antioxidants, and they are a great way to start your day. If you're new to green smoothies, we recommend starting with a simple recipe like this one:
Ingredients:
- 1/2 cup almond milk
- 1/2 banana
- 1/2 cup spinach leaves
- 1/4 avocado
- 1/2 inch piece of ginger, peeled and grated
Directions: Simply combine all ingredients in a blender and blend until smooth. If you find the taste of spinach too strong, you can also add a handful of mint leaves or a squeeze of lemon juice. For an extra boost of protein, you can also add a scoop of plant-based protein powder to your smoothie.
Simple And Delicious Alkaline Oats
Another great alkaline breakfast idea is oats. Oats are a delicious and healthy breakfast option, and they are also very alkalizing. You can make oats in many different ways, but our favourite way is simply to cook them with almond milk or alkaline water.
Ingredients:
- 1/2 cup rolled oats
- 1/3 cup nut milk of choice
- chia seeds (1 teaspoon)
- coconut oil (1 teaspoon)
- 1/4 teaspoon ground cinnamon
- honey or maple syrup (to taste)
- coconut yoghurt (1-3 teaspoons)
- a handful of mixed nuts and seeds
- optional: berries of choice
The trick we found works best is to cook the oats in alkaline water instead of milk. Add oats and water into a pot, and bring to simmer. Follow by adding chia seeds, and keep stirring. If it's too dry adding the nut milk of choice.
After you remove the pot from the heat, you can go ahead and stir in the cinnamon, coconut yoghurt (about 2 teaspoons, but you can add more) and one teaspoon of coconut oil. Top with nuts and seeds and berries of choice (strawberries go really well with this). Enjoy a nutritious, high alkaline breakfast!
Don't Skip Breakfast
Breakfast is the most important meal of the day, and consuming alkaline foods first thing in the morning is a great way to get your metabolism going. That said, some people on an alkaline diet for weight loss may choose to skip breakfast in order to reduce calorie intake. However, this is not advisable as missing breakfast can actually lead to overeating later in the day.
When you skip breakfast, your body isn't getting the essential nutrients it needs to function properly. As a result, you're likely to experience fatigue and won't be able to concentrate as well. In addition, missing breakfast can throw off your body's natural rhythm and make it harder to stick to your diet long-term. So if you're on an alkaline diet, be sure to eat a nutritious breakfast every day.
Jul 18, 2022

Category:

Alkaline Water
Comment: 1
{"one"=>"{{ count }} comment", "other"=>"{{ count }} comments"}