Naturopress Replacement Dual Water Filters (Fibre Carbon and Active Carbon)
Naturopress Replacement Dual Water Filters (Fibre Carbon and Active Carbon)
Superior Filtration
Long-lasting
Machine Notification
Easy Installation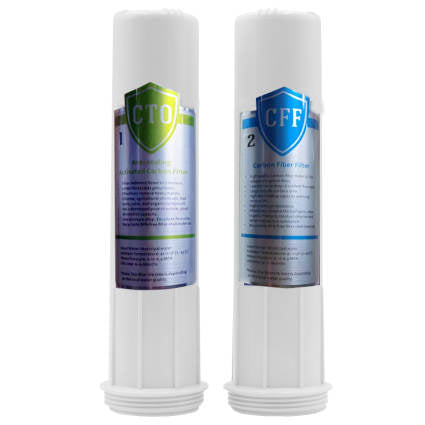 The Naturopress Replacement Dual Water Filters are an essential upgrade for your Alkaline Water Ionizer. These filters, made of fibre carbon and active carbon, provide superior filtration, ensuring the water you consume is clean, safe, and healthy.
Fibre carbon filters are known for their high porosity and excellent contaminant absorption ability. They effectively remove a wide range of contaminants, including fluoride, chlorine, and nitrates. On the other hand, active carbon filters are renowned for their ability to remove organic compounds and improve the taste and smell of water. Together, these filters provide comprehensive filtration, ensuring your water is free from harmful contaminants.
One of the key features of these filters is their longevity. With a life of 9000 L, these filters provide clean and healthy water for a long time, reducing the frequency of filter replacements and saving you time and money.
The Alkaline Water Ionizer features an LCD screen that notifies you when the filters need to be replaced. This ensures you always have access to clean and healthy water and never miss a filter change. Plus, the filters are designed for easy installation, making the replacement process quick and hassle-free.
Upgrade your Naturopress Alkaline Water Ionizer with our Replacement Dual Water Filters and experience the benefits of superior filtration and healthy hydration.
Subscribe For Juicy Tips And Recipes